Created:

Mon 7th Jan 2013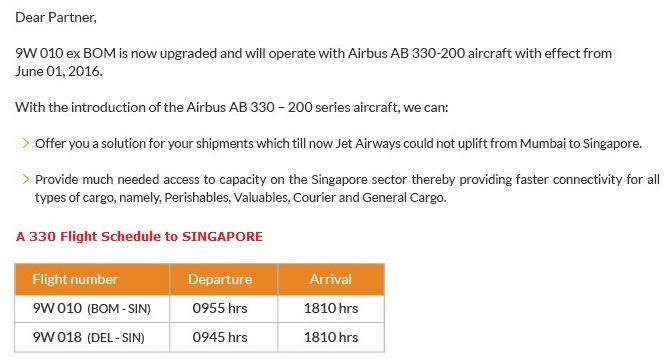 Jet Airways - wide body operation from INDIA to SINGAPORE eff 01st JUNE 2016
We would like to remind you that eff. 01st JUNE 16, 9W will operate a wide body aircraft (A330- 200) between BOM to SIN daily as per the attached flyer.
We are certain that these flights will give you strong opportunity to enhance your business on Jet Airways. We look forward to your continued support.
Thanking and assuring you of our co-operation at all times.
Warm Regards,
Aditya Gohel
+91 9820024248