Created:

Mon 7th Jan 2013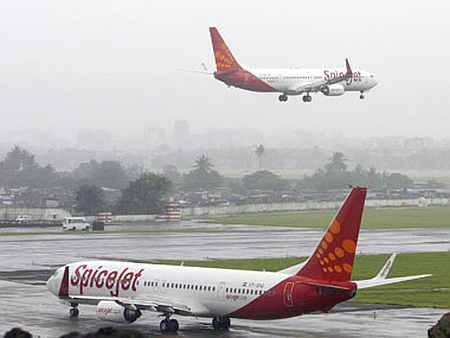 SpiceJet to add new international destinations
Announcing the launch of its Bangalore-Bangkok direct flight, SpiceJet on Friday said it will be adding 3 to 4 international destinations in the next year.
"Bangkok is our tenth international destination. The strategy going forward will be to expand as much internationally as possible within the five hour flying radius of India ... hopefully we will be adding 3 to 4 international destinations in the next year," SpiceJet Senior Vice President & Head (Ground Services) Kamal Hingorani said.
"We have already covered 10 international stations, exploring a few more as we go along. The one that is already announced is Madurai to Dubai which starts next month on 22 November, we are looking at connecting Kuala Lumpur to a few cities in the country," he added.
Announcing its first flight to Bangkok tomorrow, SpiceJet Senior Vice President (Commercial) V Raja said "to begin with we will be operating four flights a week from Bengaluru to Bangkok and we are hopeful, confident- that we will scale it up soon."
"If we go by the demand that we see, with the forward bookings that are coming in - it seems to be very encouraging and we would definitely want to increase this into a daily service," he said.
Raja said: ".....to begin with it is Bangkok, but we are definitely exploring other destinations that we can fly in to from Bangalore- probably some of the places in the middle east, the other far east destinations are all being explored for their commercial viability and hopefully this would be a good beginning."
Stating that airline's yield has improved considerably Raja said "....we still need to go a long way considering spiraling cost that we are all been hit right from fuel to the dollar-rupee disparity, ....there is still need to probably increase the yield upwards."
On fleet expansion plan Hingorani said: "We have not firmed up the forward plan. We had ordered 30 Boeing 737-800 three years back. The first one has arrived last week and over the next 3 years we have the balance aircrafts that will join us, roughly about 7 aircraft a year starting next calendar year. Any fleet expansion beyond that is still under consideration," said.
He said SpiceJet has 15 Bombardier Q400 aircraft which "are own, all the Boeing's that we have is leased."