Created:

Mon 7th Jan 2013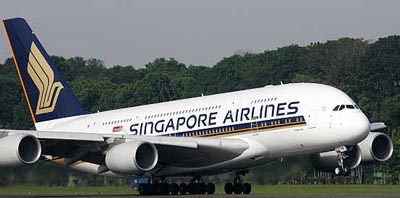 Tata, SIA airline to remain under Indian control
Tatas and Singapore Airlines have assured the government that control of their proposed airline venture would always remain in Indian hands, while seeking approval to offer passenger services on both domestic and international routes.
The new venture, proposed to be called Tata SIA Airlines Ltd, would have Tata Sons as the majority partner with 51 per cent stake, while Singapore Airlines would hold 49 per cent stake with $49 million of foreign direct investment (FDI).
The two partners have sought approval from the Foreign Investment Promotion Board (FIPB) for the FDI. The proposed venture would also require approvals from other agencies like the DGFT, DGCA and CBEC, besides other ministeries and state government departments.
According to sources, FIPB has been informed that the new company would eventually have six board members, including four to be nominated by Tatas. The two partners have so far announced three board nominees -- two from the Tatas and one from SIA.
The companies had announced last week they have reached a pact to set up a new full-service airline.
According to their FIPB application dated September 20, "the JV company will be engaged in the activity of operating domestic and international full service scheduled airline services in India."
Noting that the substantial ownership and effective control of the JV would be with Tatas with a 51 per cent stake, the application said that SIA would have a minority representation on the board and "will not be in a position to have 'de-facto' control over the Board".
"Therefore, the control of the JV company will remain in the hands of an Indian owned and controlled company."
The chairman of the board would always remain a Tata nominee. Besides, the chairman and at least two-third of directors would always be Indian citizens.