Created:

Mon 7th Jan 2013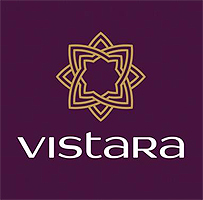 Vistara likely to take off on Oct 15
Vistara, the Tata-Singapore Airlines joint venture, is likely to commence operations on October 15, commemorating J R D Tata's flight from Karachi to Mumbai on the same date in 1932.

J R D Tata's flight carrying mail between the two cities was the first by an Indian company and it opened the air link to peninsular India.

Vistara, a joint venture of Tata Group and Singapore Airlines, is awaiting approval from the Directorate General of Civil Aviation to start service and is expecting its first

Airbus A320 this week.

Tata Sons holds a 51 per cent stake in the airline, while the remainder is held by Singapore Airlines. Together, the two companies have committed initial investments worth $100 million in the airline.

"We cannot comment on the (launch) date at this stage. . . We will take delivery of our first aircraft, an Airbus A320, in the second week of September.

"If all goes well, we plan to conduct 'proving flights' in the next four weeks.

"We have a plan but it all depends on the process and progress of approvals we need to go through.

"We will be able to share more with you when we are ready," said a Vistara spokesperson.

Vistara will have a fleet of five by the end of the year.

According to initial plans, it will fly to five cities, which could go up to 11 after a year of operations.

The airline will have 87 weekly flights linking Delhi to Mumbai, Goa, Bangalore, Hyderabad, Ahmedabad, Jammu, Srinagar, Patna and Chandigarh.

According to sources, the airline is likely to offer 148 seats across three classes.

While the airline management remains tight-lipped about its plans, sources said its Airbus A320 is likely to have 16 business class, 36 premium economy, and 96 economy class seats.

"October 15, 1932, is a significant date in Indian aviation history.

"Until then, air mail services within India were offered only by the then British India government, using Air Force planes.

"Tata Sons was the first Indian company to offer mail service. October 15 is also regarded as birth date of Air India, which was established by him (JRD)," said aviation historian Anuradha Reddy.